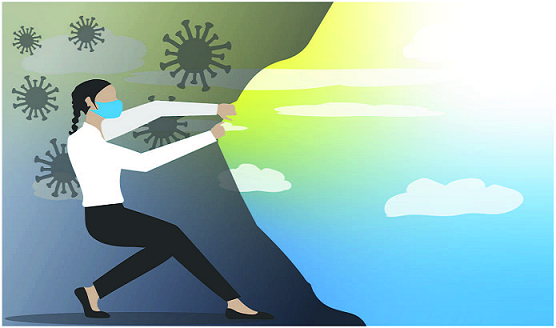 Adapting to the New Normal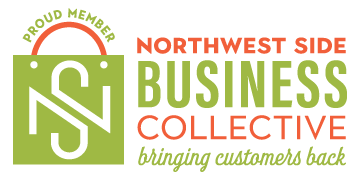 PPBIC is a member of the North West Side Business Collective, a team of economic development organizations helping companies meet the challenges of the new normal of life with Covid-19.
In the new normal, Covid-19 is preventable for those 6 months and older, treatable, and controllable.  But also, individuals, businesses, schools, and communities are shouldering increasing responsibility for controlling Covid-19 since Public Health guidance has replaced mandates with recommendations.
As our area businesses continue to adapt and meet the ever-changing challenges of Covid-19, especially regarding the safety of their workforce and workplace, PPBIC will be there to help through vaccination/booster events and sharing of critical Covid-related updates, protocols, and grant opportunities.
COVIC-19 RESOURCE LINKS




Chicago Public Health (CDPH)
Centers for Disease Control & Prevention (CDC)



CHICAGO RECOVERY GRANT
2023 First Round Application Deadline is February 24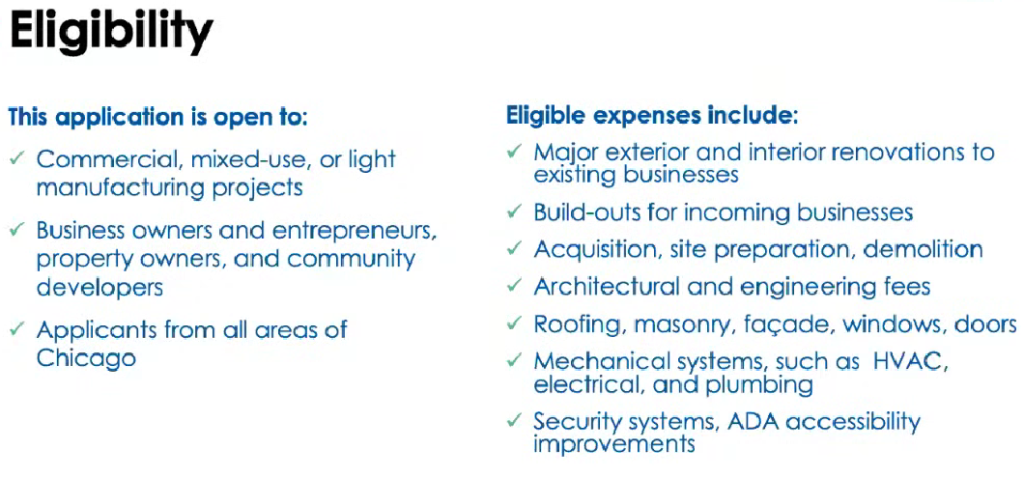 Applications will be accepted on a rolling basis.  The application for 2023 is currently open, and the first deadline for consideration was February 24, 2023.  Applicants who submit by this deadline will receive a decision regarding their project in May.
The 2023 grant funding via the Chicago Recovery Plan is in support of city-wide commercial, mixed-use, and light manufacturing development.   Use includes pre-development, construction, or renovation of permanent capital improvement projects. The program is open to community developers, business and property owners, and entrepreneurs.
The City expects awards to be capped at $5 million, though larger catalytic projects may be considered on merit.  Click to learn more about the program or to access an on-demand webinar.