What We Do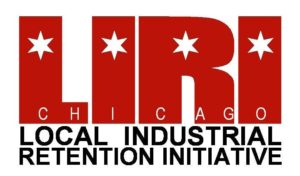 The Peterson Pulaski Business & Industrial Council is a non-profit organization that assists in the retention and development of companies in five designated industrial corridors on the Northwest Side of Chicago.
With the support of our members and the City of Chicago's Local Industrial Retention Initiative (LIRI) program, we provide a variety of services that include facilitating city services, marketing and assisting with public incentives, providing educational and networking opportunities, promoting the area and local business, and planning and advocating for the long-term vitality of the industrial corridors.
Stretch Your Employee Training Dollars
with TIFWorks 50/50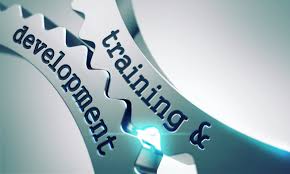 PPBIC has been tapped to administer this matching employee training grant program for manufacturing companies located in the Elston/Armstrong TIF District and the Peterson/Pulaski TIF District.  TIFWorks 50/50 is designed to offset the cost of training both existing and newly hired employees by rebating 50% of pre-approved training expanded this year to up to $25,000.  For additional information, Click here.
If you have questions or need assistance completing the applications, please call Janita Tucker of the Peterson Pulaski Business & Industrial Council at 773-866-3929 or email jtucker@ppbic.org.

PPBIC is your first stop when you need anything from the City including zoning guidance, help with licensing or advice to navigate inspections.  We partner with aldermen dedicated to maintaining the corridors in their wards and assisting businesses working their way through the City's legal and regulatory hurdles.
We would appreciate your support and involvement which is essential to our continued success as we embark on another year of growth and opportunity.



Insperity, a trusted advisor to America's best businesses for more than 32 years, provides an array of human resources and business solutions designed to help improve business performance.  Insperity®Business Performance Advisors offer the most comprehensive suite of products and services available in the marketplace. Insperity delivers administrative relief, better benefits, reduced liabilities and a systematic way to improve productivity through its premier Workforce Optimization®solution. Additional company offerings include Human Capital Management, Payroll Services, Time and Attendance, Performance Management, Organizational Planning, Recruiting Services, Employment Screening, Expense Management, Retirement Services and Insurance Services.  Insperity business performance solutions support more than 100,000 businesses with over 2 million employees. With 2017 revenues of $3.3 billion, Insperity operates in 70 offices throughout the United States.
Insperity CEO Paul Sarvadi:  
For more information, visit www.insperity.com/daniel.carini

THE SMARTEST ROUTE FOR DANGEROUS GOODS SHIPPING IS LABELMASTER.
For more than five decades, Labelmaster has been the go-to source for companies – big and small – to navigate and comply with the complex, ever-changing regulations that govern dangerous goods and hazardous materials.   In the ever-shifting world of dangerous goods shipping, Labelmaster keeps your business ahead of regulations and compliant every step of the way.  Whether you're shipping hazardous materials by land, air or sea, we provide always up-to-date expertise to ensure every shipment runs smoothly.
With the most comprehensive assortment of software, products, and services available, every box is checked and nothing is left to chance. From hazmat labels and UN certified packaging to regulatory training, Labelmaster keeps you cool, and compliant, every day.
You Make It...We Make It Easier!