The Peterson Pulaski Business and Industrial Council (PPBIC) is a not-for-profit economic development organization that assists in the retention and development of companies in five designated industrial corridors on the Northwest Side of Chicago.  We serve as a liaison between the City and local industrial firms that may benefit from city services, programs and special projects.
We determine needs and provide information on resources that contribute to economic development and address the industrial corridor objectives — that they are safe, functional and accessible, marketable and competitive, attractive, and manageable.
We aid in the expansion of firms and seek new industrial businesses for our area, and we encourage connections between the businesses and the adjacent community.
New TIFWorks 50/50 Training Grant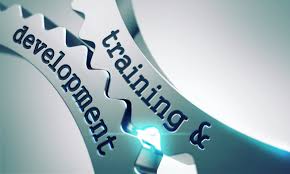 The City of Chicago has launched a new matching employee training grant program for manufacturing companies located in the Elston/Armstrong TIF District and the Peterson/Pulaski TIF District.  TIFWorks 50/50 is designed to offset the cost of training both existing and newly hired employees by rebating 50% of pre-approved training up to roughly $10,000.  For additional information, Click here.
If you have questions or need assistance completing the applications, please call Janita Tucker of the Peterson Pulaski Business & Industrial Council at 773-866-2900 or email jtucker@ppbic.org.
For more than five decades, Labelmaster has been the go-to source for companies to navigate and comply with the complex, ever-changing regulations that govern dangerous goods and hazardous materials.  From hazmat labels and UN certified packaging, hazmat placards and regulatory publications, to advanced technology and regulatory training, Labelmaster's comprehensive offering of industry-leading software, products, and services help customers remain compliant with all dangerous goods regulations, mitigate risk and maintain smooth, safe operations.
LabelMaster is a founding member of PPBIC.  Dwight Curtis, the former president and current vice chair of LabelMaster, serves as president of PPBIC.  With a spirit of collaboration and his wealth of practical experience, Dwight has lead PPBIC's successful advocacy for reliable utilities and the public infrastructure necessary for industrial businesses to succeed and expand on the Northwest Side of Chicago.
5724 N. Pulaski Road, Chicago, IL 60646  773-478-0900
orders@labelmaster.com
You Make It...We Make It Easier!
Our Members!
{"slides_column":"4","slides_scroll":"1","dots":"true","arrows":"true","autoplay":"true","autoplay_interval":"2000","loop":"true","rtl":"false","speed":"2000","center_mode":"false"}